The Orchard Hotel University Campus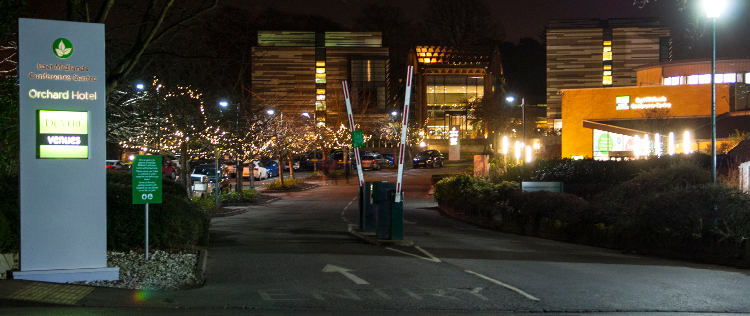 The new De-Vere hotel is within walking distance of our Beeston store. Site adjacent to the East Midlands Conference Centre, architects and interior designers have developed this eco-friendly building featuring accessible rooftop terraces, green roofs and the maximum use of natural daylight. Open spaces provide superb views of The University of Nottingham's extensively landscaped campus, spanning 330 acres, located only 2 miles from the city Nottingham.
The Orchard Hotel incorporates a business lounge, 120-cover restaurant, bar area, outside terrace, gym and four meeting rooms. Other features include floor-to-ceiling windows, bespoke furniture and unique decor throughout.
Built to the highest environmental standards, achieving a BREEAM rating of Excellent, the hotel features state-of-the-art technology to reduce carbon emissions. Solar photovoltaic panels and ground-sourced heat technology are incorporated, as well as a lower energy-assisted cooling ventilation system.