Charles Barr Grandeur Console Table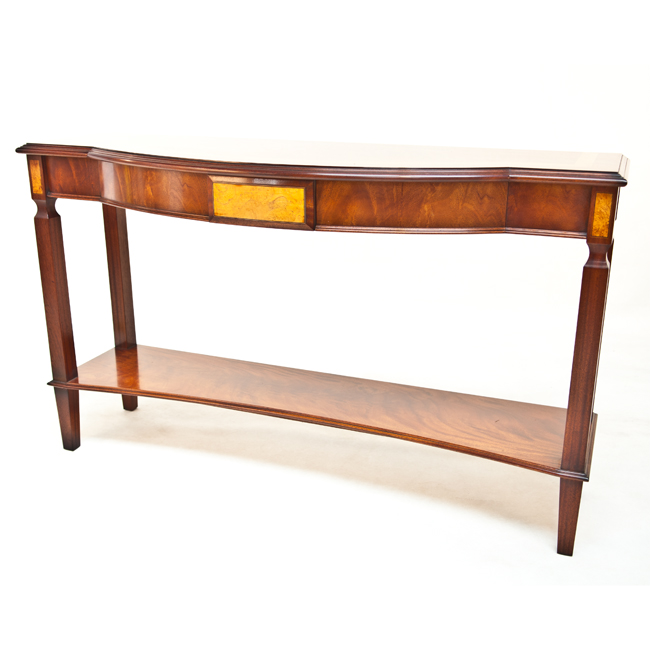 Charles Barr Mahogany and Olive Wood Console Table.Height 88cm,Width 147cm,Depth 50cm.
This bow fronted console table has the added benefit of a central secret drawer which is easily opened when a small timber catch is released on the underside of the table.
As the name implies Charles Barr's Grandeur collection of reproduction furniture is the epitome of quality and decoration. Charles Barr's Grandeur is made from African mahogany solids and blind curl veneers, this collection of mahogany dining furniture includes rare and decorative olive ash bandings flanked by inlaid black and white boxwood lines which provide the perfect finishing touch to this impressive collection of reproduction mahogany dining furniture.