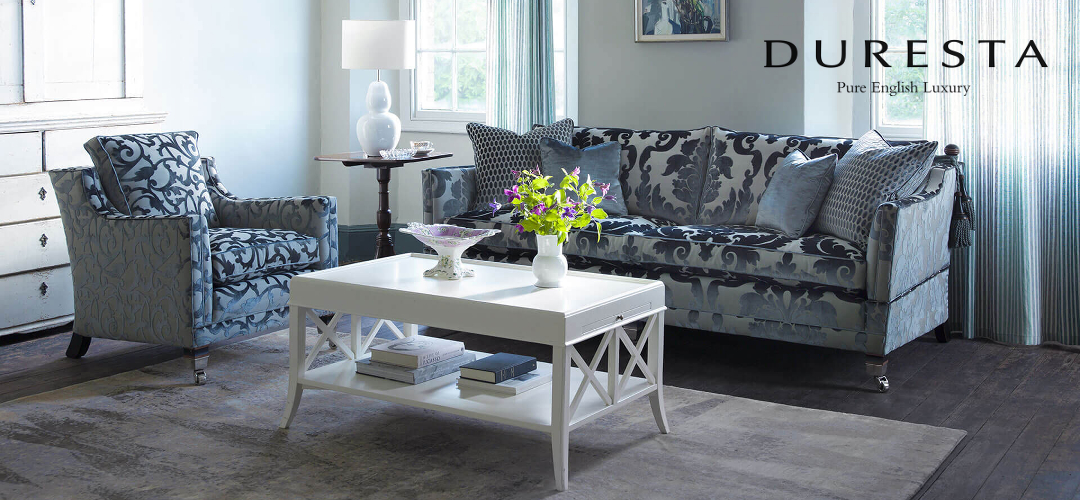 From start to finish, every piece of Duresta furniture is can be made to your exact specification by expert furniture makers. Skilled frame makers construct the frame from a selection of hardwoods which are dowelled, glued and screwed by hand. After selecting your fabric, whether it be real leather, a rich velvet, natural linen or textured stripe, Duresta's highly accomplished cutters and seamstresses will produce a pattern matched and hand sewn cover to complete your piece of furniture, all finished to the highest standards.

Each piece of furniture can be fully customised to suit your individual taste and lifestyle. The style of your home is reflected in the choices you make, and duresta sofas and chairs will give you that classic English style. Whether you want matching scatter cushions, contrast or self piped seams, wooden legs and castors or a hand sewn balance, you can create a sofa or chair unique to you and your home.
Duresta has been making high quality upholstery for 70 years. The factory is in Long Eaton, a Nottinghamshire town which is renowned for the skill of its people in all aspects of furniture making. From the traditional joinery of frame-making through to all kinds of fabric-cutting and sewing expertise, Long Eaton understands how to make premium, aesthetically-beautiful furniture. Free 5-Year PremierCare Furniture Warranty to protect your sofas and chairs against spills and accidental damage with all Duresta sofas purchase.
We also have a large quantity of Duresta sofas on our Clearance page and Available Stock page for immediate delivery.