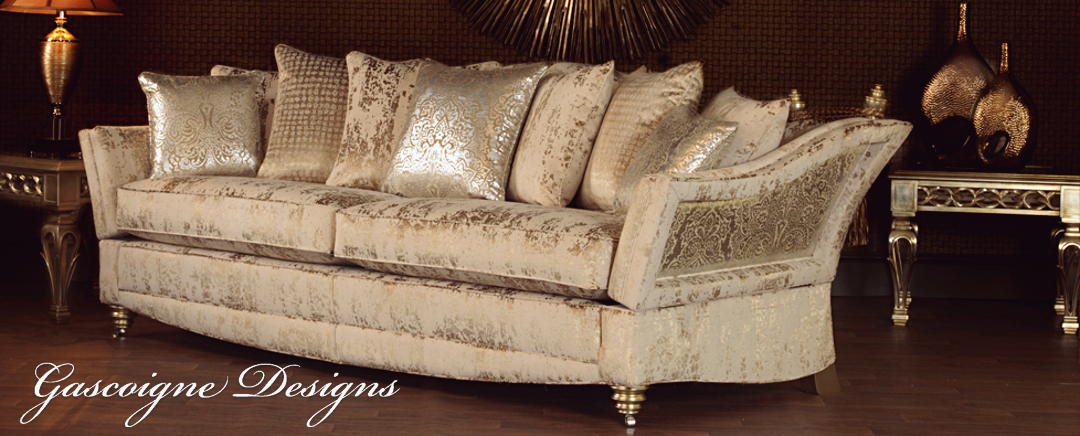 After 20 years of creating and producing quality upholstered products, Gascoigne Designs now have their products securely established at the upper high end of furniture design. Founded after a third generation family member within the industry had a passion to produce the best upholstery available. The complex variety within the range is entirely based around its initial steps, consisting of quality, luxury design and passion.
Over the years Gascoigne Designs have designed and manufactured many desirable products that stand in the finest homes not just in the UK. but throughout the world. When choosing Gascoigne Designs you are investing in the passion, luxury and style that are gracefully installed within each unique piece.
This part of the site is currently being rebuilt, please call us for more information and prices on all Gascoigne Designs Sofas.