Victoria Carpets Tudor Twist Jet Set by Simon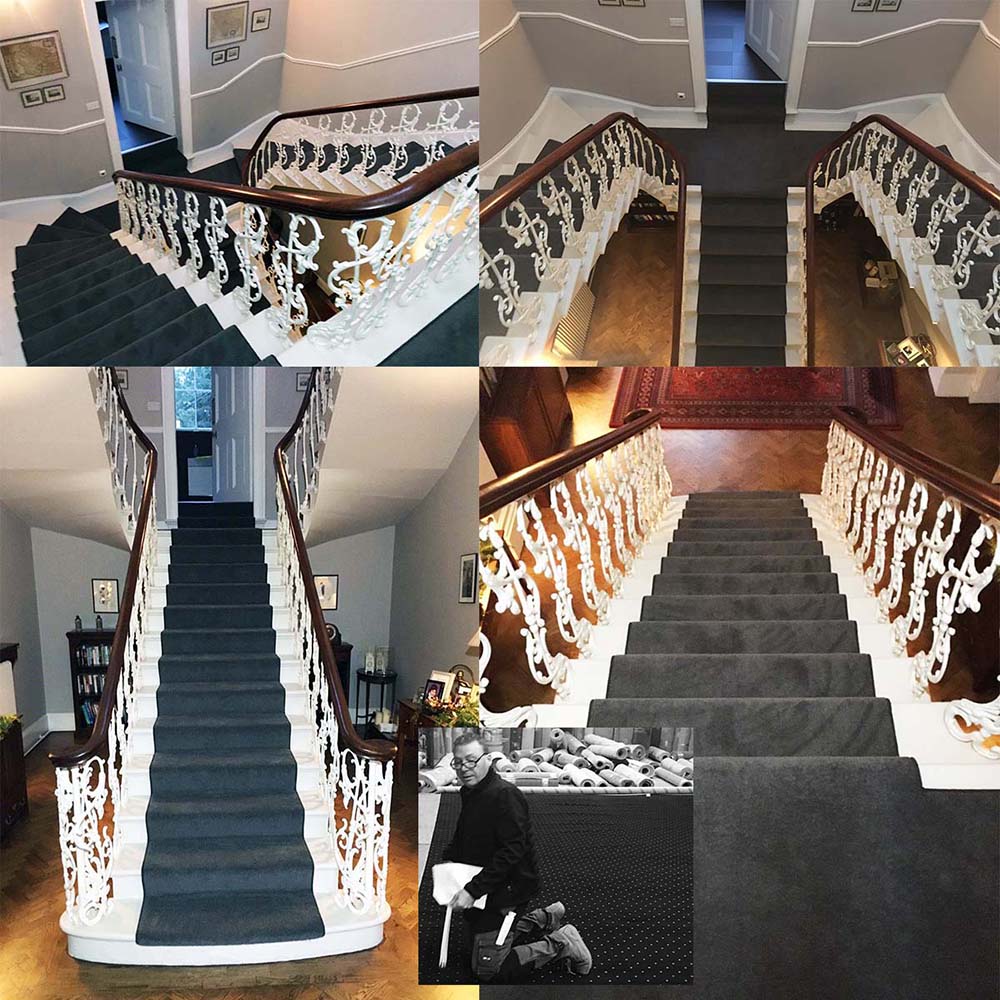 Victoria Carpets Tudor Twist Jet Set by Simon. This was a lovely job for a repeat customer of ours. We previously fitted these stunning stairs and landing in a similar quality 80% wool twist pile 10 years previously, only in a terracotta colour. This time our customer chose Victoria Carpets of Kidderminster Tudor Twist colour "Jet Set". The carpet was cut on-site and then overlocked in matching yarn. It was then fitted on solid crumb rubber underlay, to protect the carpet in this heavy wear area, and also for a super sharp finish.
If you would like more information on this style of carpet, please call us on 0115 945 5548, 0115 9258347 or 0115 9670119. 9:30am – 5:30pm, Monday to Saturday. Or, see our helpful carpet buying guide. You can also email your inquiries to info@kingsinteriors.com, or fill out our online inquiry form here.