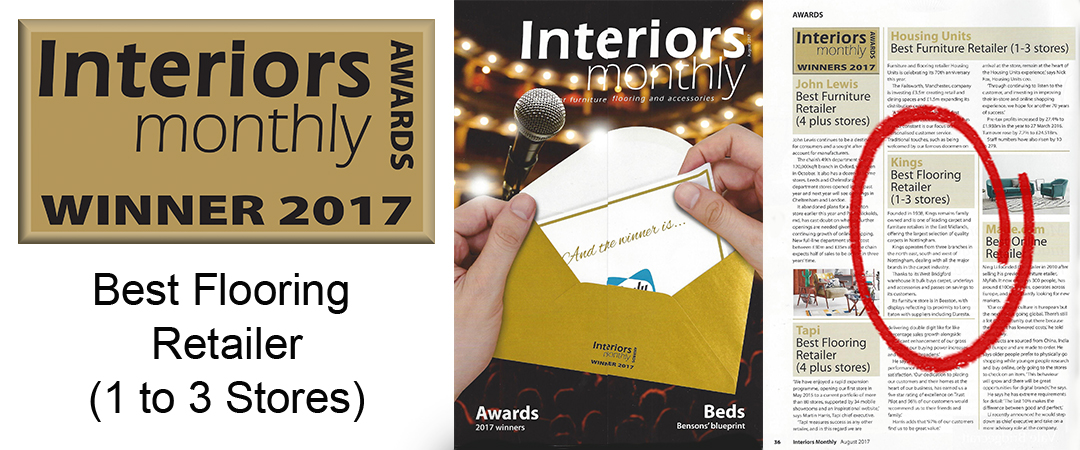 Kings is a long running, independently owned, family company. Trading since 1908, Kings has been long established as Nottingham's leading carpet and furniture retailer. Kings operates from three individual branches in the North-East, South and West of Nottingham, dealing with all the major brands in the carpet industry, including Axminster, Brintons and Ulsters, to name just a few. We offer the largest selection of quality carpets in Nottingham. With our main warehouse located in West Bridgford, we are able to buy large quantities of carpeting, underlays and accessories, to make our prices unbeatable. Beeston is our dedicated furniture store, with breath taking displays of the finest furniture brands, such as Duresta, Parker and Farr, Wade, David Gundry, Collins and Hayes, Iain James, REH Kennedy, Tetrad, Alstons and John Sankey upholstery, to name only a few. With our unbeatable price policy and easy free parking at all three stores, we are the ultimate destination retailer.

Les Wood has spent over 40 years in the furniture and flooring trade. Originally a shop manager for Waring and Gillow, Les joined Kings over 20 Years ago. Emily has been in the carpet trade for over 10 years and has now been with us for over 5 years. Graham Johnson again joined us over 20 years ago, working in all departments of the business and now applies his expert knowlege in both flooring and furniture at our Beeston store. Ashley is our latest recruit, he has had intensive training in all departments of our business. He has also managed to visit many of our manufactures factories to learn essential product knowledge. In his short time with us he has made remarkable progress and gives us all a run for our money. Together Darren Ault and Nigel Guthrie have been in the flooring trade for over 50 years. With our loyal team and their years of experiance, we feel that Kings can offer the best service at every level of our business, from the initial contact, the information you the customer requires, to the finished instalation or delivery and after sales service. To call any one of us for any information you require call 0115 9258347 (Beeston - Carpets and Furniture) 0115 9455584 (West Bridgford - Carpets and Head Office ) or 0115 9670119 (Arnold - Carpets and Rugs) or email info@kingsinteriors.com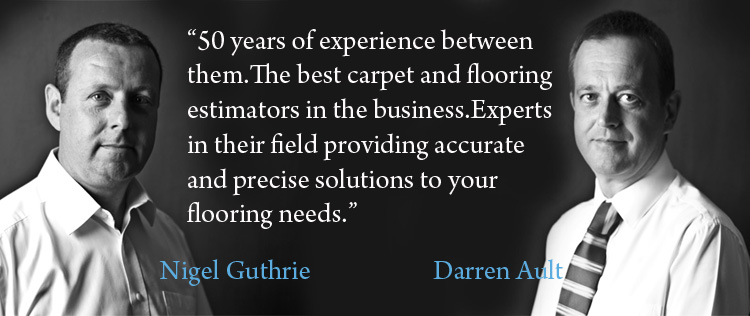 To arrange an estimate from Darren or Nigel,call 0115 9455584 or email info@kingsinteriors.com.