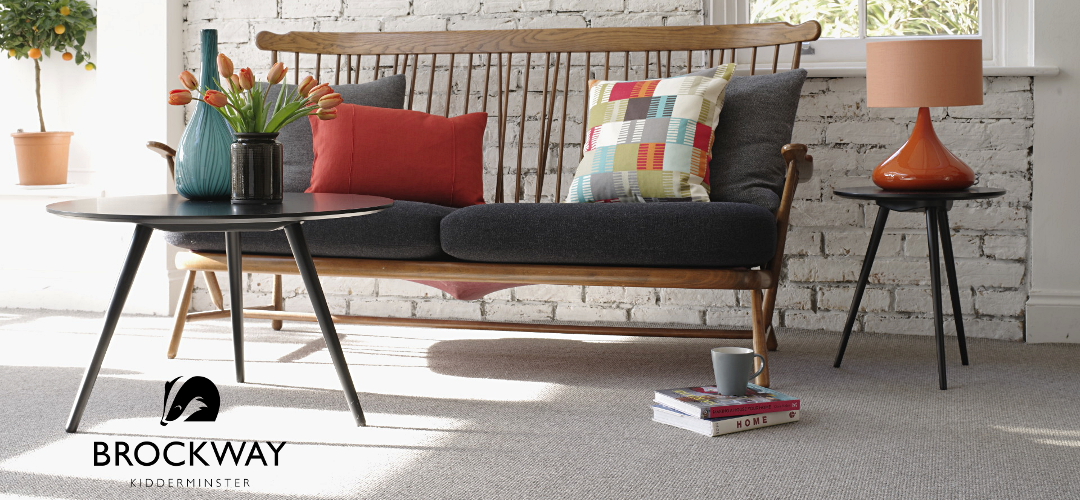 A family run business, Brockways believe strongly in British craftsmanship. Embedded in Brockway's workforce is the expertise of generations of carpet makers: many of today's Brockway Carpets employees are the sons and daughters of previous staff, and the skilled recipients of knowledge and experience passed down through the years. Because Brockway Carpets manufacture in their own factory, they have much more control and influence over the choice of raw materials and designs that make up a Brockway carpet.
Brockway's work with industry leading designers and colourists to stay one step ahead of consumer preferences, and conduct regular research with spinners, yarn suppliers and their retailers to monitor trends. Brockways work closely with machine manufacturers and invest on a regular basis in technology which will help them create a better product, more efficiently. Brockway's staff all take an immense pride in the role they play in the creation of a Brockway carpet. Nothing escapes the eagle eyes of their highly trained production personnel and quality control staff, and all carpets are hand-finished once they leave the machine to make sure that they reach the high standard of quality required for a Brockway carpet.
Call Kings for the very best fully fitted prices on all Brockway Carpets or email info@kingscarpets.com with sizes or plans for a quotation.
Free Fitting and Free PU Foam Carpet Underlay Included (13.33 m2 and over) Excluding Hall, Stairs, and Landings - The Cosi Polyurethane foam carpet underlay provides great thermal insulation and sound absorption. It's environmentally friendly and adds underfoot comfort around the home. If you wish to upgrade your underlay we stock all quality brands and qualities such as Cosi 8mm, 10mm, Cloud 9 Cirrus 9mm, Caviar & Crystal 9mm and 11mm, Duralay Super Duralay and Tredmore solid crumb rubber, Axfelt rubber crumb, and wool felt etc, these are available at an extra charge.