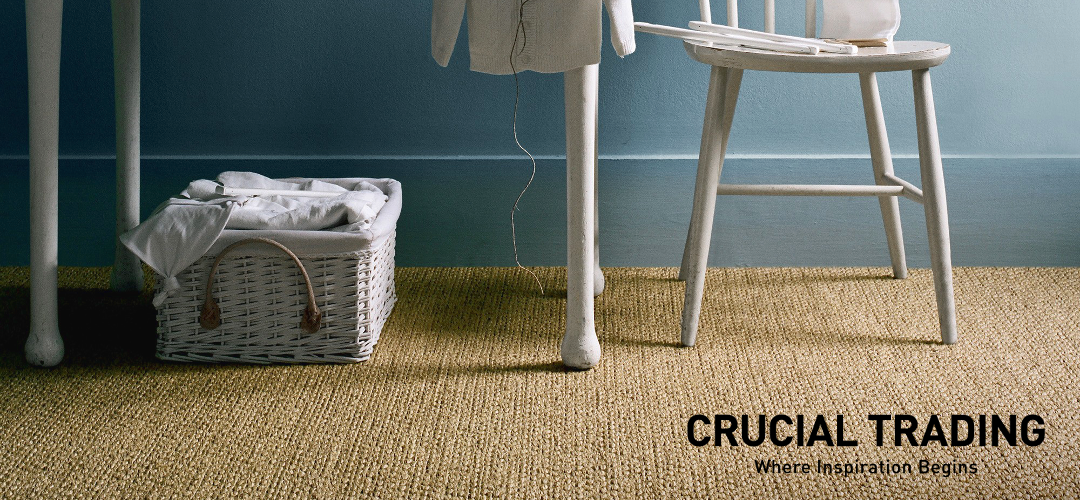 Crucial Trading are people with a passion for creating natural floor coverings, that are a design statement in their own right. Crucial Trading believes the natural beauty of their floor coverings, flooring, rugs and carpets breathe life and warmth into any room. Crucial Trading's obsessive attention to detail and uncompromising desire for quality can be seen in all of their floor coverings, from the bold stripes of Audrey to the velvet feel of Dream.
Unlike other products for your home, Crucial Trading's natural floor coverings offer an all-round sensory experience, from softening the sound, to scenting the air – and, of course, the pleasure that comes from feeling Crucial Trading's materials underfoot is definitely one you should try for yourself.
If you would like more information on this carpet, please call us on 0115 945 5584, 9:30am – 5:30pm, Monday to Saturday. Or, see our helpful carpet buying guide.
We offer the best prices on all Crucial Trading products in the Nottinghamshire area – and if we don't, we'll match or beat the competition! You can also email your enquiries to info@kingsinteriors.com, or fill out our online enquiry formhere.