REH Kennedy Deco Collection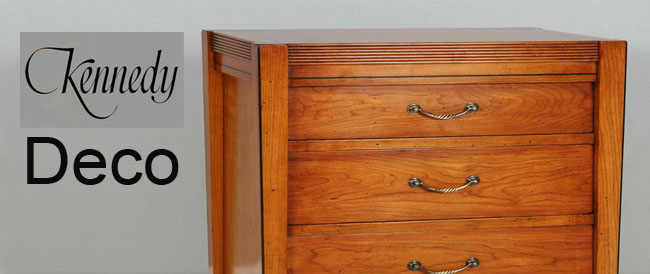 The REH Kennedy Deco Collection
This collection has been inspired by the early 20th century, the deco era, full of angles and perpendicular shapes, this range can suit those with the vintage taste or the 'articulated' french taste. The art deco era was inspired in the 1920's by the French and continued to boom until the early 1940's after the great depression, spanning across the world this concept was one of the old that met new and fused perfectly.
As with all REH Kennedy furniture, the quality is insurmountable, all is handmade and to the utmost standard, with the aprentices being passed the knowledge from the teachers with years of experience, creating a product that not only evidences finesse but also the quality you would expect of Great British Handmade Furniture.
To purchase any of the REH Kennedy products featured on our website please call us on 0115 9258347 / email info@kingsinteriors.com/ come and visit our amazing showroom.
We have one of the largest collections of REH Kennedy furniture in the UK for you to see. Pop down and see us, we have easy forecourt parking and if using a sat-nav the address at the top end of Marlborough Road in Beeston is;
- 129 High Rd, Beeston, Nottingham NG9 2LL