REH Kennedy Traditional Collection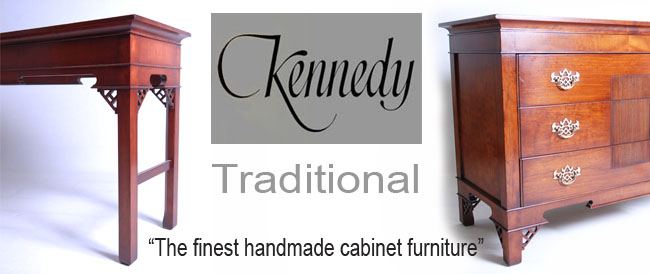 The R.E.H. Kennedy Traditional Collection is a collection of the styles and inspirations of the great periods of English Furniture, this included famous designers and cabinet makers such as Adam, Heppelwite and Sheraton and Chippendale.
The designs are available in the varying timbers of Cherrywood, Yewtree and Mahogany. These woods provide the warm colours that you are looking for and provide a vivid grain characteristic that ensures each piece is a unique blend of mastercraft and natural beauty.
As customary with REH Kennedy, each piece is uniquely handcrafted and handpolished with no mass production methods in use at the REH Kennedy ensuring a high-quality product created with pride.
To purchase any of the REH Kennedy products featured on our website please call us on 0115 9258347 / email info@kingsinteriors.com/ come and visit our amazing showroom.
We have one of the largest collections of REH Kennedy furniture in the UK for you to see. Pop down and see us, we have easy forecourt parking and if using a sat-nav the address at the top end of Marlborough Road in Beeston is;
- 129 High Rd, Beeston, Nottingham NG9 2LL