Cormar Carpets Primo Choice Truffle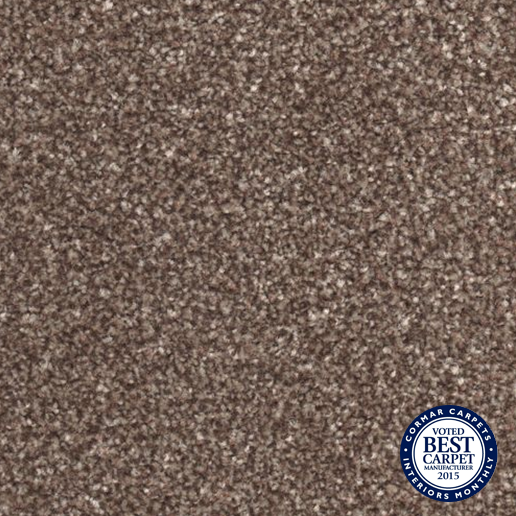 An easy-clean twist carpet available in 12 colours, a selection of handsome neutrals. Every carpet in the Primo Choice range is a 100% Excellon™ Stain Resistant Polypropylene available in 4.00m and 5.00m widths and two qualities (Super and Elite). Suitable for heavy and extra heavy domestic use!
Polypropylene is a polymer used broadly across industry – but has particularly great use in floor coverings. Due to its chemically inert nature, and the way it is dyed, polypropylene carpets can very easily be cleaned using bleach and other household products. They do, however, need to be vacuumed regularly in order to retain their appearance, as they can flatten easily with regular use. Still, polypropylene carpets are far cheaper than other fibres, and are very hard-wearing.
If you would like more information on this carpet, please call us on 0115 945 5548, 9:30am – 5:30pm, Monday to Saturday. Or, see our helpful carpet buying guide. (Free fitting applies to properties within a 25 mile radius of Nottingham.)
We offer the best prices on Cormar Carpets in the Nottinghamshire area – and if we don't, we'll match or beat the competition! You can also email your enquiries to info@kingsinteriors.com, or fill our our online enquiry form here.