Jacaranda Carpets Natural Weave Hexagon Ivory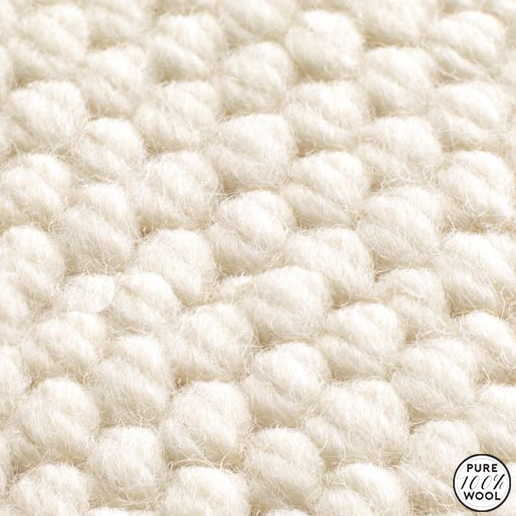 Jacaranda Carpet's Natural Weave Hexagon collection is a beautiful loop carpet made from a 100% pure NZ wool, available in 9 neutral colours (in 4m widths). This collection shows off the best of a woollen designed, machine-woven carpet, and is suitable for heavy use domestic settings. With an approximate thickness of 9.00mm, a tog rating of 1.16 and a gross pile weight of 1275g/m2, this carpet is best suited to homely rooms.
Wool is an excellent choice for rugs and carpets; sustainable, strong, hard-wearing, crush-resistant and abrasion-resistant. It is also naturally flame resistant – it smoulders and extinguishes itself instead of burning. Wool is highly resilient to dirt particles and is water resistant. It is an excellent insulator and has one of the highest insulation to weight ratios of any natural or man-made fibre. Wool responds very well to cleaning. This traditional fibre is a great choice for all kinds of floor covers for long term use and will stand the test of time.
If you would like more information on this carpet, please call us on 0115 945 5548, 9:30am – 5:30pm, Monday to Saturday. Or, see our helpful carpet buying guide. (Free fitting applies to properties within a 25 mile radius of Nottingham.)
We offer the best prices on Jacaranda Carpets in the Nottinghamshire area – and if we don't, we'll match or beat the competition! You can also email your enquiries to info@kingsinteriors.com, or fill our our online enquiry form here.