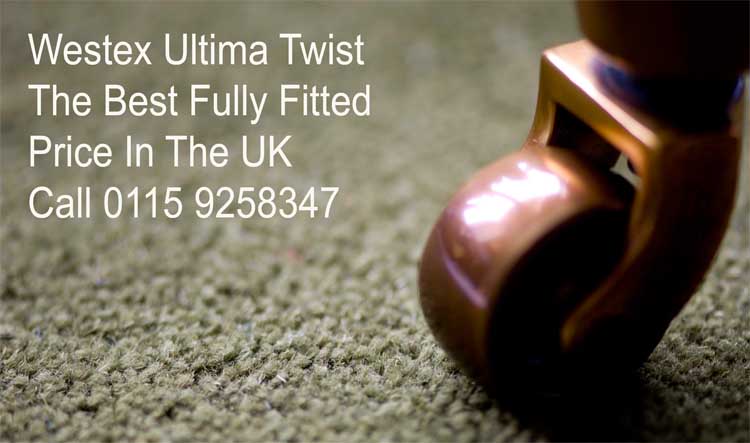 At the heart of Westex carpets is the Ultima Collection, with 120 colours in 8 different qualities.
Made from 80% WOOL 20% NYLON these carpets give a superb combination of performance and technical design. All these carpets are produced from fine 2 fold yarn to prevent pile reversal, giving improved appearance retention, recovery & resilience.
The Ultima Twist range from Westex offers 4 original 1/8th gauge twists and 4 satin 1/10th gauge twists. All are DOUBLE cropped for a smooth finish.
Call Kings For The Best Fitted Prices In The UK. We offer the best fully fitted prices in the uk within a thirty mile radius of Nottingham.