Ted Todd Wood Flooring Strada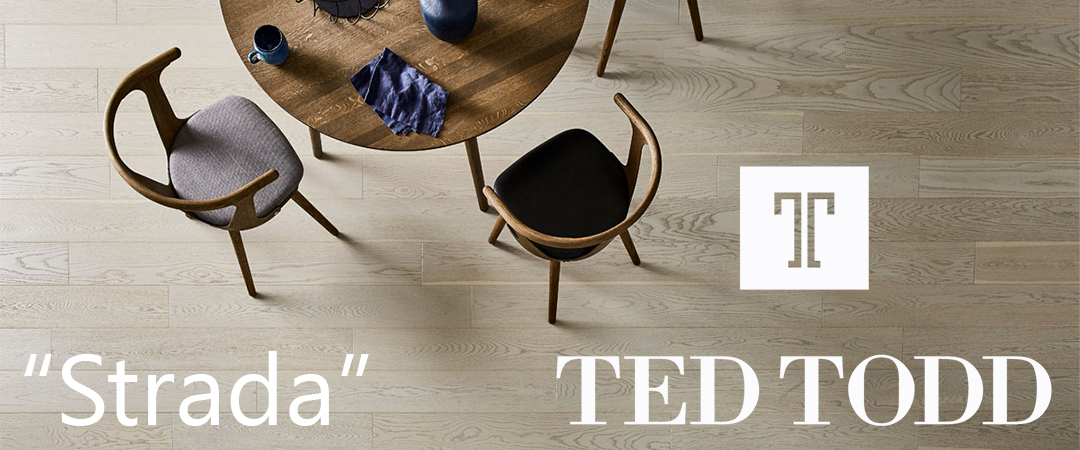 Over the past two decades, Ted Todd has perfected the art of making floors that not only look beautiful, but pack a punch in the practicality stakes too. Strada is the pinnacle of their hard-wearing floors, perfect for demanding environments.
From commercial buildings to homes with children and pets, this special Collection has 12 coats of lacquer for a scratch-resistant, easy to maintain finish. Strada comes in a wide range of tones – from pale whites to dark grey – and is crafted using 20mm thick, 2 ply European Oak, with a generous 6mm wear layer.