Tips to keep your home cosy this winter
Tips to keep your home cosy this winter
It's getting colder as winter goes along so we thought we'd give you our top tips to create a cosy haven in your home this winter.
Warm metals
While metals aren't typically associated with warmth, colours such as brass and rose gold can add a warm glow to a well-lit room. Our Art Deco Brass finish table or our Kesterport Rose Coffee Table are both ideal for this.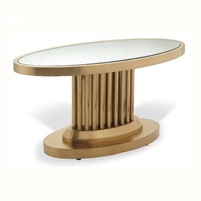 Fabric Sofas
When it comes to cosy winter mornings, nothing beats a freshly brewed cup of tea wrapped in your dressing gown on a fabric sofa. It is comfort personified. Cushion backed sofas create a cocoon-like warmth that envelops you as you relax into them.
Glowing lights
Making the best use of lighting and warming features your home has, such as a fireplace is ideal for winter evenings and creating that glow, we all associate with comfort. Our range from Mindy Brownes features floor lamps that give a gentle hue rather than a bold bright effect.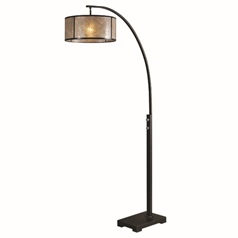 Patterns and textures
Traditional floral patterns, plaid and paisley are all very warming and can help to create a cosy atmosphere when coupled with matching soft furnishings such as rugs, carpets and cushions.
Reverse your ceiling fan
A bonus tip for you if you have a ceiling fan, try reversing the direction of rotation to keep your room warm instead of cool. The fan blades will push the hot air downwards when they are moving in a clockwise direction as you look up at it.
In Summary
You don't have to give your home an entire re-build to make it comfy and cosy. If you need some advice on how to transform your home to a cosy hideaway, why not give us a call on 0115 925 8347 or fill in our contact form.