Alexander and James Sofas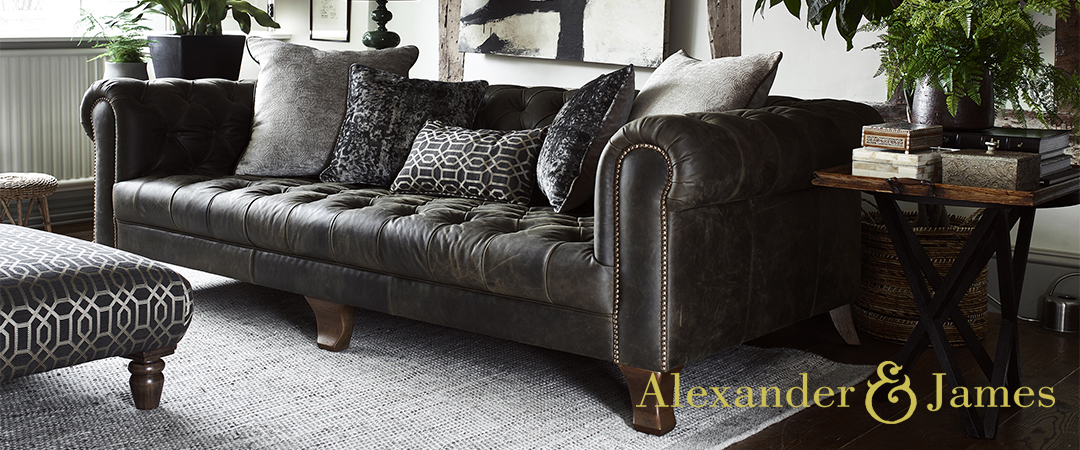 A fresh faced designer sofa company, lovers of the humble couch, rooted in a Great British furniture heritage. Born of 120 years of specialist knowledge in furniture design and manufacturing, their sofas are created by upholstered furniture experts.
The deep filled feather and fibre cushions make a real statement and are the perfect way to inject a burst of colour or pattern to a classic design. They are always luxurious to the touch and plumped for comfort. Practical and pretty, Alexander and James designers love combining signature prints with textural weaves for elegant eclectic looks. Nature always plays a leading role in colour inspiration; be it a seasonal flower or blustery seascape, their design direction is richer for it.​