Jacaranda Carpets Simla Ivory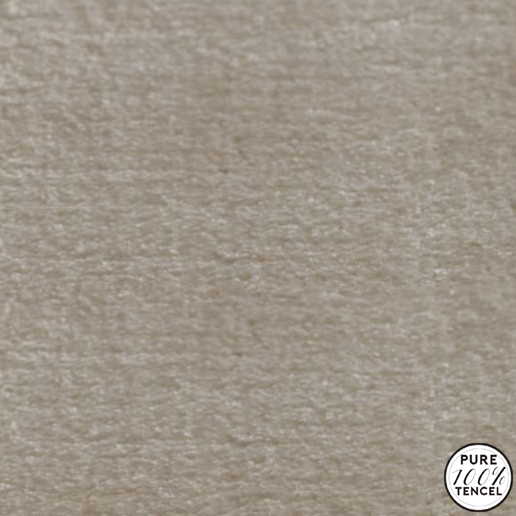 Jacaranda Carpet's Simla range is a silk-like twist carpet made from 100% pure TENCEL, available in 18 earthy shades (in 4m and 5m widths). This collection provides a beautifully woven, silken fibre, and is suitable for heavy use domestic settings. With an approximate thickness of 11mm, a tog rating of 0.82 and a gross pile weight of 4000g/m2, this carpet is great on both wear and tear and cosiness.
TENCEL®is a soft, eco-friendly and modern fibre made from Bamboo that mimics all the qualities of silk. Regenerated from wood cellulose, it is incredibly environmentally sustainable, and has some great uses in floor coverings. TENCEL® in particular exhibits excellent moisture control due to the structure of its fibres, bringing positive effects to the room it is used in through climate management (for beenficial carpet hygiene) and low static properties. Carpet cleaning products should be avoided for TENCEL® carpets, but the carpet should naturally be resistant to things like water spills as the fibres are relatively hard wearing.
If you would like more information on this carpet, please call us on 0115 945 5548, 9:30am – 5:30pm, Monday to Saturday. Or, see our helpful carpet buying guide. (Free fitting applies to properties within a 25 mile radius of Nottingham.)
We offer the best prices on Jacaranda Carpets in the Nottinghamshire area – and if we don't, we'll match or beat the competition! You can also email your enquiries to info@kingsinteriors.com, or fill our our online enquiry form here.